On April 24th, Nick celebrated the John Varvatos x Nick Jonas capsule collection at the Michigan Avenue Nordstrom store. Fans who attended the event enjoyed appetizers and drinks, shopped the JVXNJ collection, participated in a Q&A, and even got to take a photo with Nick and John! Sabrina, an Iconick who was at the event, was kind enough to document her night and share it with us in a guest blog post. Sabrina details her appreciation for this opportunity and what the event meant to her as a long time fan of Nick. Keep reading to hear Sabrina's story!
In order to tell this story correctly, I have to start at the very beginning just so that you can understand how important April 24th, 2018 was for me.
In 5th grade, I started my very first blog. Like many other tweens my posts ranged from revealing my latest crush to promoting my favorite song. I distinctly remember finding Nick Jonas's hit single at the time "Dear God" while scrolling on the deep inter-web of Youtube. It was 2005 and every line seemed to resonate with my brooding want to-be teenage self. When I found out that the solo artist was in the midst of creating a boy band with his brothers, I was instantly hooked.
The Jonas Brothers played an instrumental role throughout my teenage years. Their songs were the ones I feel asleep crying to at night telling me to hold on and that someday the tables would turn. Throughout my heartbreaks, times of joy and everything in between the Jonas Brothers songs were there to make my day a little bit brighter.
Going to Jonas Brothers events was like going to a family reunion. It was a time to reconnect with old friends and finally meet fans from online fan clubs such as FanFamily IRL (in real life). Concerts were not only a time to scream and hope to be noticed by your teenage idol, but to also create friendships that would last a lifetime.
Throughout the years, I continued to follow each brother's individual projects and support their endeavors. It's hard to deny that Nick Jonas was (and still is) my favorite Jonas Brother. So when I was asked to cover the John Varvatos and Nick Jonas event at Nordstrom this past week I jumped at the opportunity. The day of a Jonas-related event is like Christmas Eve and you find yourself tossing and turning in excitement for the day to come.
Going to the event felt like I was being flashed back into my teenage years—except for this time there was fancy food, drinks and a panel discussion about men's wear with one of the world's top designers. When it came time to meeting my teenage idol (which I have only casually dreamt of doing since I was 13 years) I did what I do best, and embarrassed myself by telling Nick Jonas that he is a human being (multiple times in fact) and received a squinty look of utter confusion.
When I walked out of the doors of Nordstrom on Michigan Avenue that night, I left with several things in hand including my purchase of two men's tshirts, an embarrassing meet-and-greet picture and two new soul sisters smiling ear to ear ready to see where the night would take us.
You see, going to a Nick Jonas event is special not only because you get to briefly be graced by his presence but primarily because of the sisterhood from the events. I will remember the night of April 24th, 2018 as not only the night that I met Nick Jonas at the John Varvatos event at Nordstrom, but how three strangers found themselves together in a restaurant on a Tuesday night in downtown Chicago laughing about their memories and their love for a New Jersey Boy.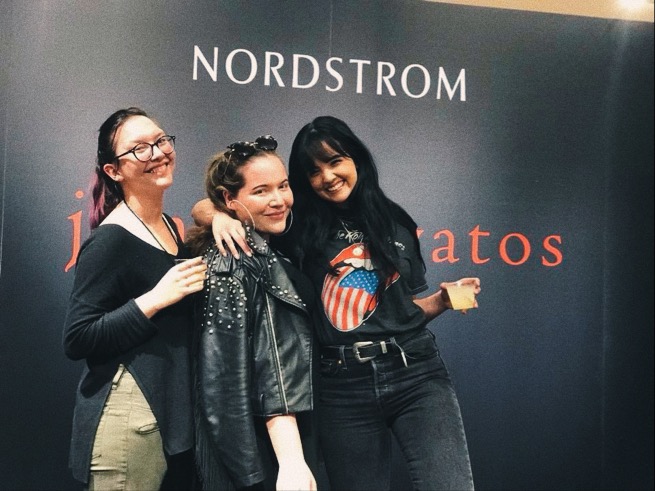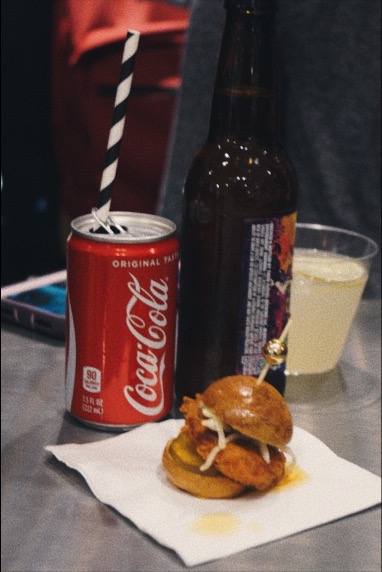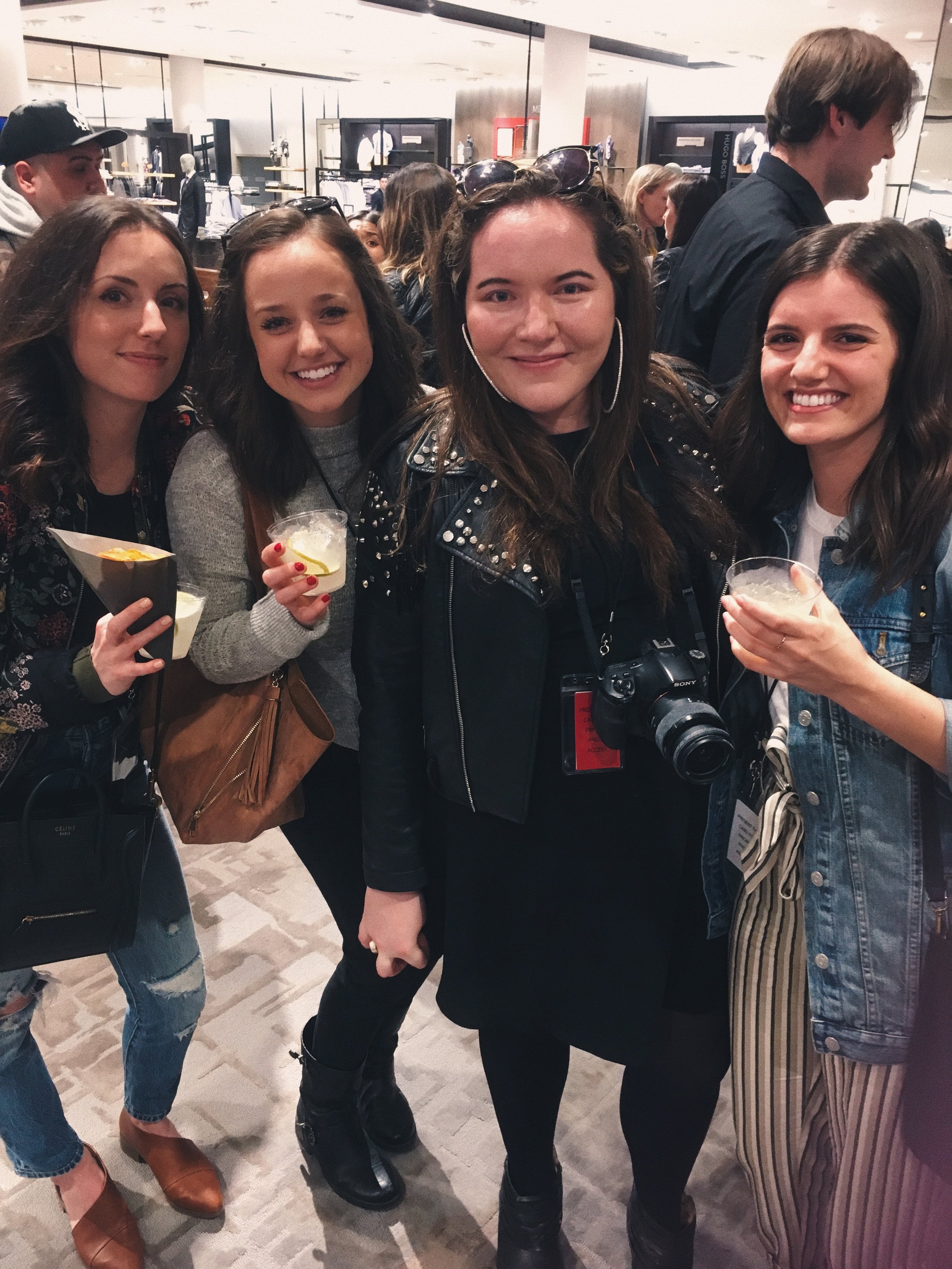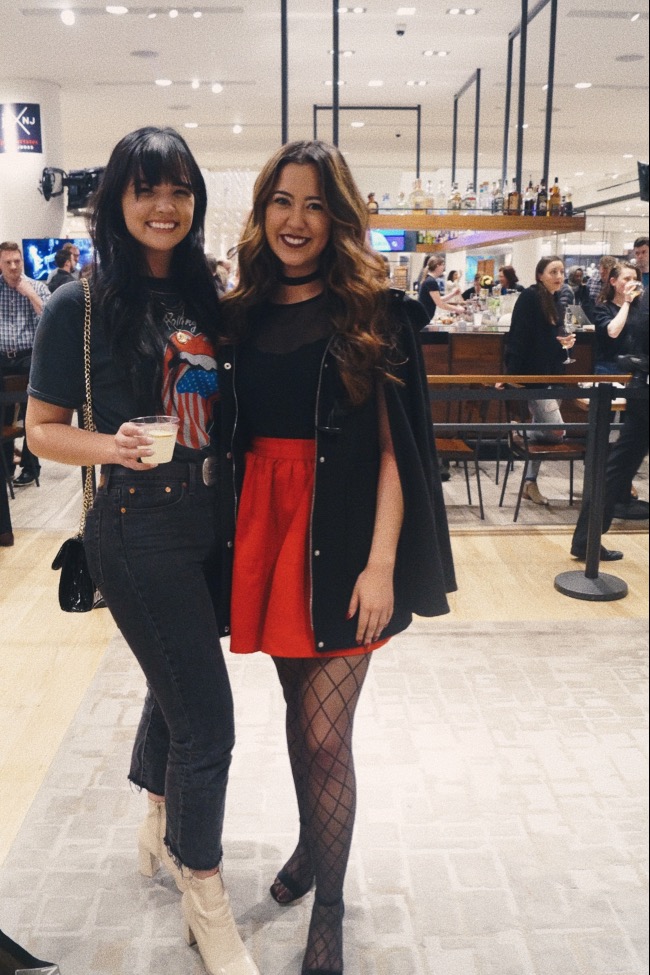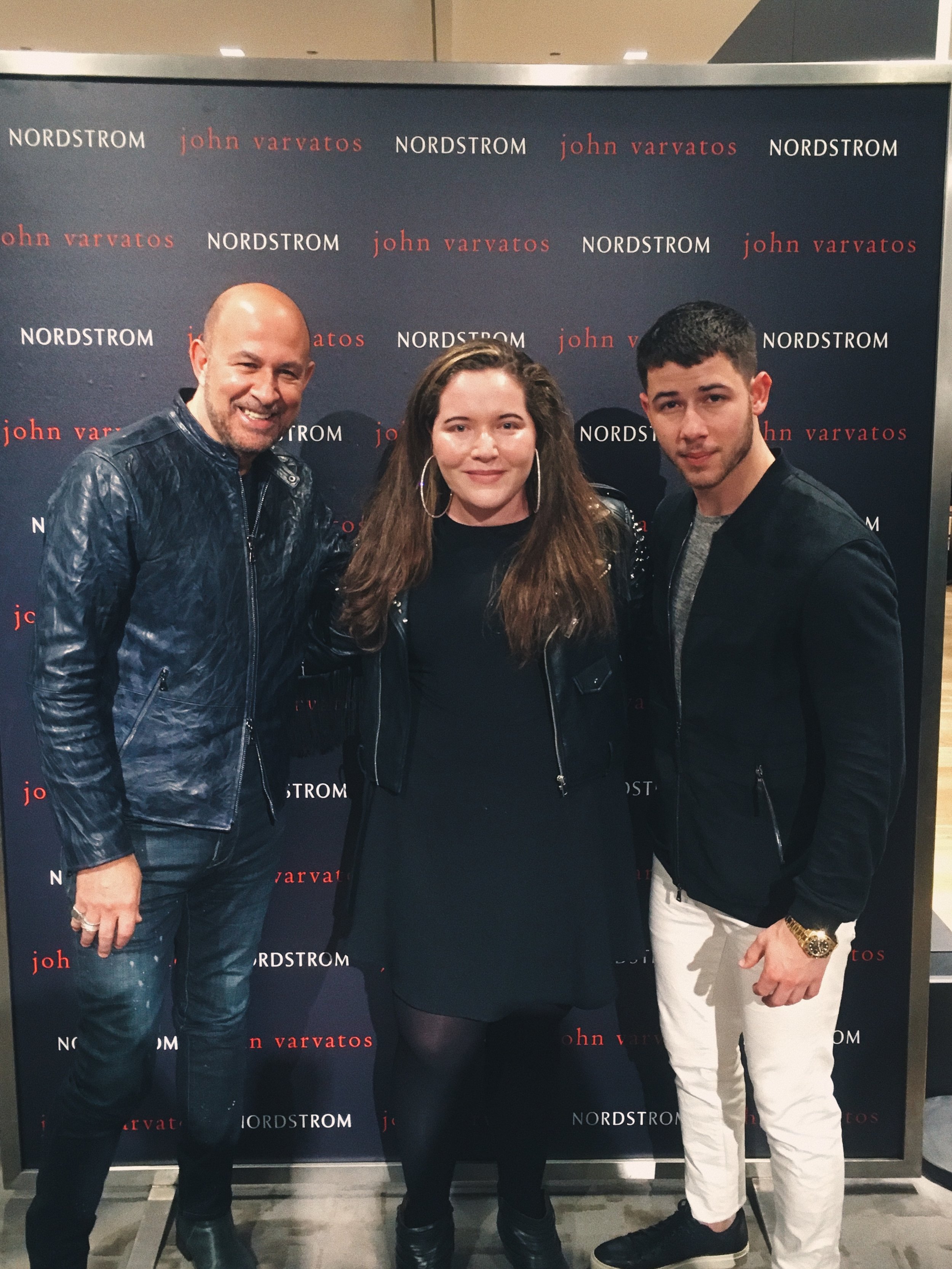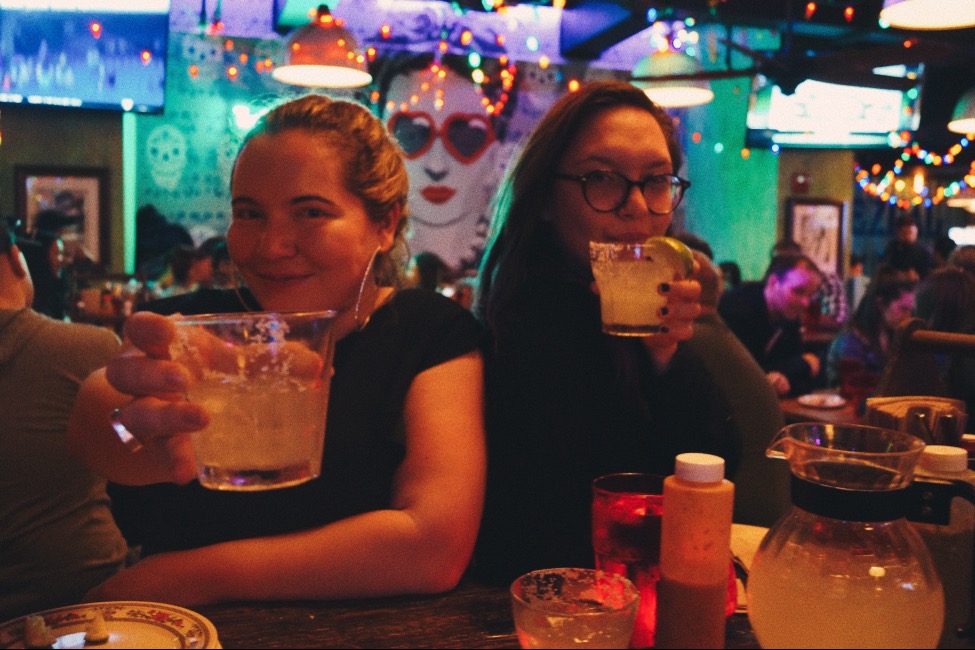 The John Varvatos x Nick Jonas capsule collection is now available at John Varvatos and Nordstrom. Make sure to check out the collection and let us know what your favorite piece is in the comments!