From "Bom Bidi Bom" to the launch of NJ x CR to a Golden Globes nomination, 2017 has been another busy year for Nick Jonas and Iconicks everywhere! As we prep for the start of a new year, let's first take a moment to remember some of this year's highlights. Click through each photo to see more memories!
January
We rang in 2017 with a new fan name, Iconicks, and kept the party going all January long.
February
Nick and Nicki Minaj made Valentine's Day extra steamy with the release of "Bom Bidi Bom" from the Fifty Shades Darker soundtrack. We were all introduced to Dana, who was our first Iconick to be featured in the monthly Iconick Spotlight.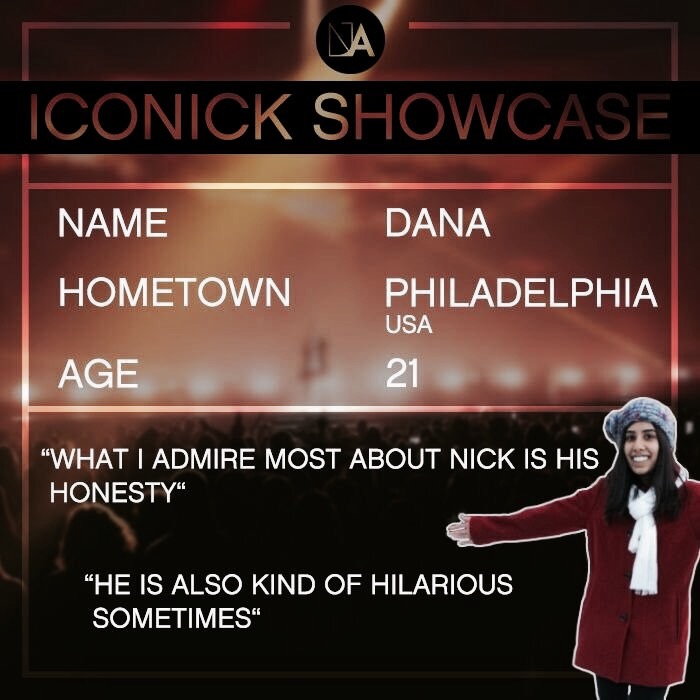 March
Following the February launch of Nick's 1410 Collection with Creative Recreation, Iconicks were seen styling their favorite pair of sneakers.
April
Nick received the 2017 Hero Award at the Radio Disney Music Awards to honor all of his work for Type 1 Diabetes.
May
We got new headphones from the Nick Jonas x Altec Lansing partnership, and we all used them to listen to "Remember I Told You" featuring Anne-Marie and Mike Posner on repeat.
June
New music in May meant a new music video for "Remember I Told You" in June.
July
"Remember I Told You" became an even better summer song when we were gifted with new remixes.
August
We grabbed for our tissues when we said goodbye to both Kingdom and Nick's Nate Kulina watching the series finale on August 2.
September
Two words: "Find You"
October
Nick gave us all the feels when we heard "Home" from the Ferdinand soundtrack for the first time.
November
Who could forget Nick's performance of "Find You" from the American Music Awards? And we were able to add a new song to our Christmas playlists – "Say All You Want for Christmas", Nick's duet with Shania Twain.
December
The Hollywood Foreign Press Association loved "Home" as much as we did, as the song was nominated for a Golden Globe for Best Original Song. As if that wasn't enough to end the year, we got to see Nick on the big screen in Jumanji: Welcome to the Jungle and can spend some of the last minutes of 2017 with Nick as he performs on New Year's Rockin' Eve.
Iconicks, thanks for all your support of Nick this year and we can't wait to see what 2018 brings!
Images via NickJAmbassador and @nickjonas on Instagram